3/ 5 gallon, 11L/19L, RO Water, Mineral Water, Alkaline Water
Water Delivery Service
ACE Water Marketing are reliable and trusted water delivery service, RO water, mineral water, alkaline water, water dispenser, bottled water delivery for residential and commercial around Kuala Lumpur, Selangor, Putrajaya and Cyberjaya. Ace Water offers its customers a choice of alkaline, RO water and mineral, all bottled in high quality bottle and fast delivery. If you are unsure of bottled water, we also provide direct piping water dispenser. Our products includes 3 gallons (12 liter), 5 gallon (19 liter),  small bottle brands Desa, Spritzer, Cactus and Summer in bottle sizes of 250 ml, 300ml, 500ml, 1.5L, 5.5L, 6L and 9.5L.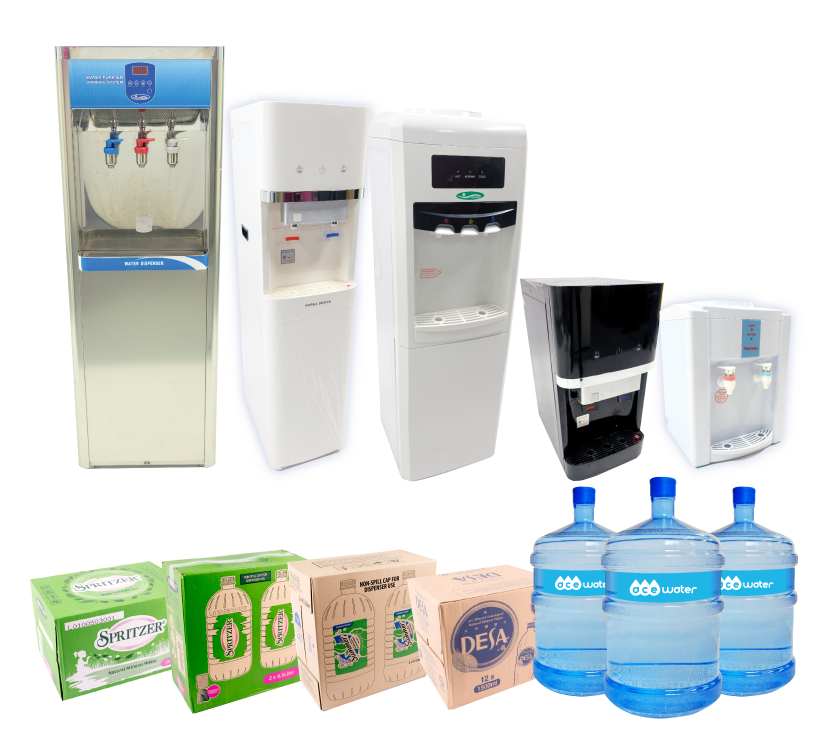 Our Bottled Products & Water Delivery Services
Choose from our various bottled water packages, water dispensers, custom label water bottle or direct piping
Choose from mineral water, distilled water and RO water. Water bottle comes in 19L (5 gallon) or 11L (3 gallon).
Sale!

Yamada NWD389-08 Hot And Warm Table Top Water Dispenser.

RM

150.00 –

RM

280.00 Select options

Sale!

Yamada IL688-12C Hot, Warm & Cold Floor Standing Water Dispenser

RM

500.00 –

RM

740.00 Select options

5 Gallon (19 liter) Bottled RO Drinking Water Delivery

RM

8.00 –

RM

31.50 Select options

5 Gallon (19 liter) Bottled Alkaline Water Delivery

RM

12.00 –

RM

30.50 Select options

Sale!

CACTUS 9500ML (9.5L) Mineral Water Delivery

Read more

Sale!

DESA 500ML Mineral Water Delivery

Add to cart

Sale!

DESA 1500ml (1.5L) Mineral Water Delivery

Add to cart

Our bottled water delivery service employs more than 10 professional carriers. We deliver water to your home or office anywhere in the Klang Valley, Kuala Lumpur, Selangor, Putrajaya and Cyberjaya.

Free Delivery (for selected produtcs)

5 days a week Monday – Friday

8.30am – 6pm

Testimonials

What our clients say

Zul

Water Dispenser

"

Servis memuaskan, memasang mesin air dispenser kat ofis sangat berbaloi. Amat disyorkan.

Danny

Water Bottle Delivery

"

I want to thank you for my office delivery, It is very convenient and affordable.

Sally

Water Bottle Delivery

"

Very good customer service, fast delivery, reliable and overall great value for money. Highly recommended.

Our Blog

Recent posts

CALL US or WHATSAPP

Quick quotes and order

GET RM3 LIMITED DISCOUNT VOUCHER CODE